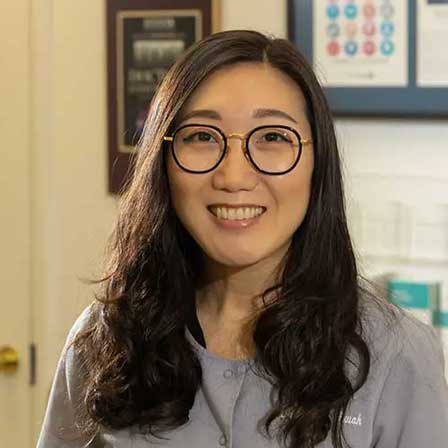 Dr. Karen Kwak
See Our Reviews
Veronica P.
Dr. Karen and the entire team provided my daughter with superior dental care. The staff were all very warm and kind and went above and beyond to provide my daughter with a very pleasant experience! Dr. Karen thoroughly explained treatment options suitable for my daughter's needs, carefully considering my daughter's fears. I am so grateful for this passionate group of professionals!
Kirsten S.
My family and I have been coming here for almost 8 years. As a mom of a child with ADHD, I was comforted by how patient and caring Dr. Karen and the staff has been with him. I have 4 boys and each one has had great experiences with everyone here. Thankful to have found Rand Dental.
Barbarita Melendez
Dr. Kwak is amazing with my children. Extremely patient and extremely fun with toddlers. She was very knowledgeable and informed me of things I could do to help my kids brush more often. Would recommend her for childrens dental needs.
c w
Been taking the kids here for awhile and we all love going here for our dental needs. Very welcoming and comfortable environment.
John Rocco
The staff is polite, caring and great with children. I would highly recommend Rand Center for Dentistry!!